Solutions for in-house logistics


Product solutions for more efficiency in in-house logistics
As a specialist for in-house logistics workstations, Treston offers ergonomic, highly configurable and innovative workplace systems that are geared towards the future, due to their high level of adaptability.
Sensibly organized and ergonomically designed packing workstations are the key to efficient workflows in shipping and logistics. The basis for fast and precise work is formed by packing tables that can be individually combined and expanded at any time.
With our smart packing workstations and material flow solutions, we contribute to safe, LEAN and environmentally friendly processes, to flexible adaptation in the event of changes as well as to improved efficiency and thus ultimately to increased productivity in logistics.
Our vision of the ideal in-house logistics workstation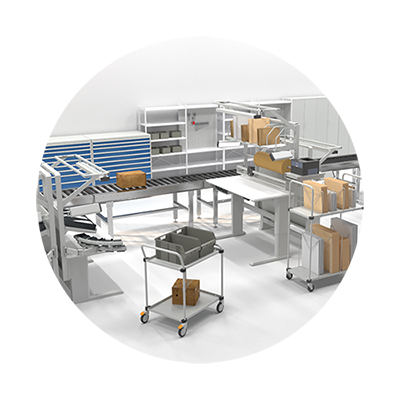 LEAN-compatible
and adaptable to new requirements and activities

Ergonomic
for maintaining the health, job satisfaction and motivation of employees

Sustainable
due to high quality and excellent functionality
Modular
are well suited to the various needs of in-house logistics


Comprehensive product portfolio
Packing products for in-house logistics
Your added-value: Customized and flexible solutions

As a manufacturer with our own factories in Finland, we are able to offer solutions tailored to the customer - regardless of whether these are standard products that can be cost-effectively integrated into any working environment thanks to their modularity and comprehensive accessories, or customized product solutions. Depending on the size and requirements of the project, we also offer on-site demos.
We listen and we question. Our project managers take the time to individually address your needs, wishes and the processes to be considered. Based on your requirements, we create proposals and 3D drawings to design the right workplace solution and environment for you.
Hear it from our customers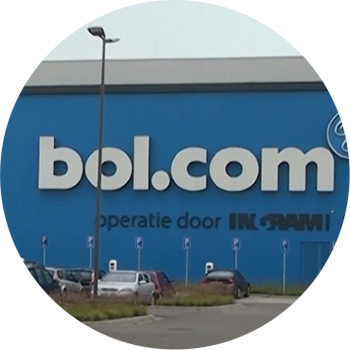 "The two most important goals were ergonomics and efficiency. This we have
reached by using the Treston solutions."
Lisanne Broer-van Abeelen, Lead Business Analyst / Project Manager at bol.com
Why to select Treston?
Our long tradition as an industrial furniture manufacturer, the more than 600,000 jobs we have supplied and more than 15,000 customers worldwide are a guarantee of our know-how. One of Treston's core competences is the development of projects in the logistics sector and packaging industry, taking ergonomic aspects into account.


Other expertise areas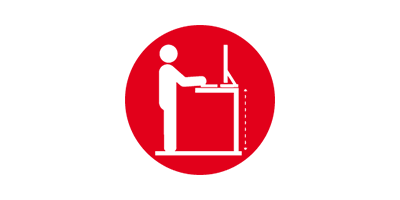 Ergonomics

For over 50 years, Treston has been a pioneer in designing ergonomic furniture and work environments.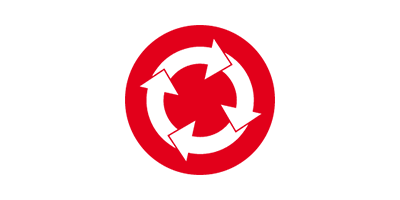 LEAN

Treston workbenches comply with the LEAN philosophy and are designed according to ergonomic principles.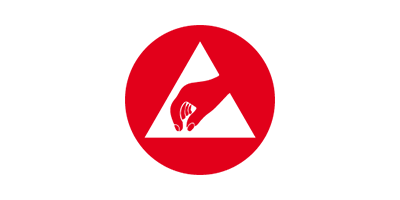 ESD

The modular and ergonomic workbench solutions are designed for manufacturing environments in which the optimization of process steps is needed.
Please wait, loading product information...