ESD Protected Products
In the electronics assembly industry, having specialized furniture in assembly areas is critical to preventing damage from electrostatic discharge (ESD). To safeguard the delicate components in today's electronics, Treston has designed a complete range of ESD safe industrial furniture to help prevent ESD damage in electronics assembly facilities. Our range of ESD protected products includes modular workbenches; modular storage systems such as shelves, cabinet, and drawers; chairs; and adjustable carts. All our furniture with ESD protection meets the requirements of standard IEC 61340-5-1. We also offer grounding kits, ESD wrist straps, and ESD mats to help complete your ESD protected area (EPA).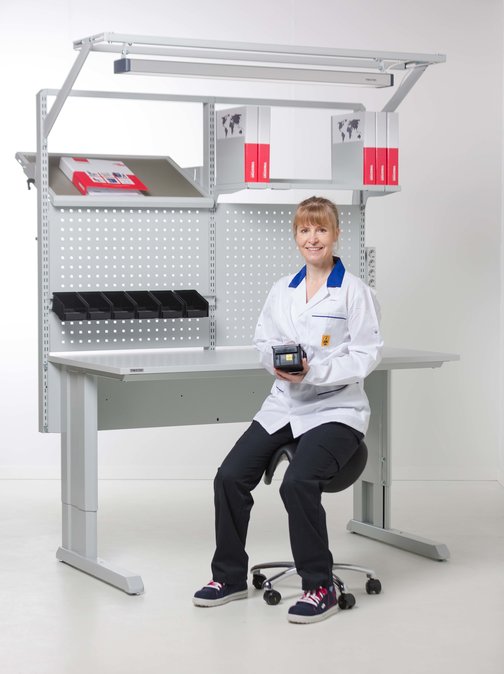 What is ESD Damage?
An electrostatic discharge occurs when objects with different levels of electric charges come into contact with one another. When they touch, their static electric fields will seek equilibrium across the potential difference, and static electricity will channel from an object with a higher charge to an object with a lesser charge. When this happens to an electronic device, a high voltage pulse travels along the circuit, damaging or potentially destroying any sensitive components along the circuit. The human body, for example, can discharge up to several thousand volts, which is more than enough to destroy many of the sensitive components in electronics.
Why Do I Need ESD Furniture In My Facility?
Treston's ESD protected industrial furniture is designed to safely divert voltage pulses to ground in the event of an electrostatic discharge. Having ESD protected furniture keeps workers from unintentionally damaging the electronics they are working on when ESD is most likely to occur in assembly areas. These ESD precautions prevent discharges from damaging electronic components, reducing costly mistakes.
For more information on how to build an EPA, download our free e-book here:
ESD protection in technical and industrial workplaces: a 6-point checklist for creating and maintaining ESD-protected areas.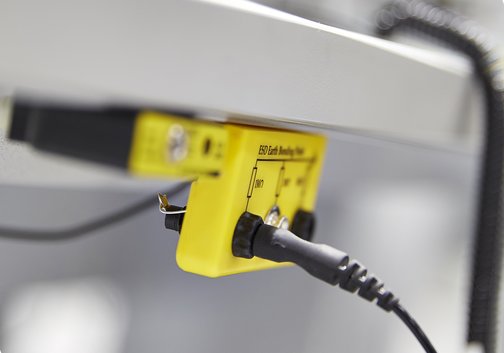 For more information download our new ESD Workspaces catalog
Please wait, loading product information...
Please wait, loading product information...