Treston's ergonomics expertise gains strength
13.2.2019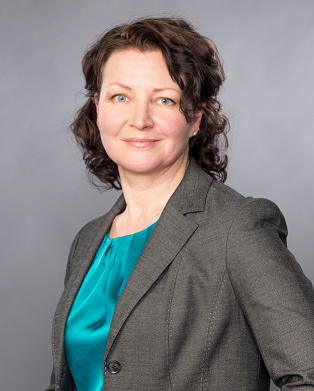 Jonna Patama, Product Group Manager responsible for Treston's ergonomic furniture, has been elected to the Board of the Finnish Ergonomics Society (ERY)*. ERY is a society for people who apply ergonomics in their work and communities that promote ergonomics. In 2019, the members of the Board include experts from, for example, the Finnish Institute of Occupational Health, the Centre for Occupational Safety, the Regional State Administrative Agencies, institutes of higher education and the business world.
"Through my work, I have been able to see in practice how ergonomics, working methods and work planning are implemented in industrial enterprises. That is why it is really great to get involved in increasing and putting into practice awareness of ergonomics in companies through the activities of the Finnish Ergonomics Society. I think that we have a very good chance of strengthening the understanding of the importance of ergonomics in future working life in Finland", says Jonna Patama.
* ERY's mission is to convey information about activities in the field of ergonomics, to establish connections between researchers, developers and appliers in the field as well as to make the principles and practical applications of ergonomics known to the general public. ERY aims to promote research, training and communication in the field as well as to support practical ergonomics work. In its activities, the society focuses on national and international exchange of ergonomics information and networking of ergonomics expertise. The society follows international standardisation work on ergonomics and participates in the development of national ergonomics training. (source: http://www.ergonomiayhdistys.fi/yhdistys/)
Please wait, loading product information...