Packing products and solutions
Are you looking for an industrial packing table that's quick and easy to assemble, or a versatile packing workstation that can be adapted to a variety of needs? Treston's selection of ergonomic workbenches and storage systems offers comprehensive packaging solutions that satisfies both these demands. The Treston Concept is a modular bench that adjusts, adapts and meets even the most unique needs. The Concept comes in multiple sizes and variations, and it has the widest selection of accessories on the market to choose from, ranging from tape dispensers to label dispensers. Treston's latest packing bench addition, the Cornerstone bench, is the ideal 4-legged workbench for loads up to 2,000 lbs! This bench can withstand the demands of any packing environment.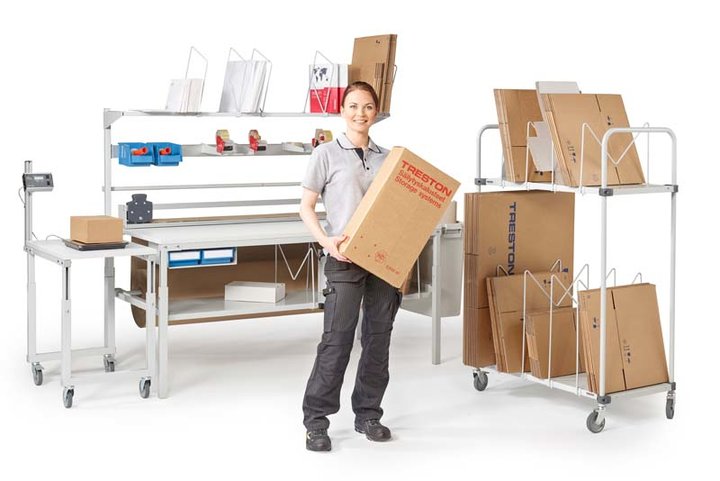 Benefits of a Treston Packing Bench:
Improved efficiency, accuracy and safety

Increased speed to customer = greater customer satisfaction

Simplify processes with one-size-fits-all solution

Increased volumes and more revenue opportunities
In addition to packing benches, we offer carts, material roll stands, cutters, ergonomic chairs, lighting, and many other elements necessary for building a fully functional packing station.
Learn more about our packing station solutions by downloading our brochure here.
Please wait, loading product information...
Please wait, loading product information...