Moseley turns to Treston for ergonomic safety solutions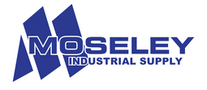 Moseley Industrial Supply Co. is a proud distributor of Treston workspace products. JB Roberts, owner of Moseley, attributes Treston's adaptability and expertise in ergonomic safety for Moseley's competitive edge in a growing southern market.

Two areas of expertise that have been greatly beneficial at Moseley in distributing Treston products have been ergonomics/ergonomic safety and ESD. The ability that Treston has shown to adapt is going to make us really competitive.
Treston has been working with Moseley Industrial Supply since 2002, supplying customers in the Southeast with ergonomic and ESD protected workstations. The partnership has seen tremendous growth, earning Moseley awards including 2021 Distributor of the Year and a top spot in Treston's Elite Club.
The collaboration between Treston and Moseley has greatly improved the productivity of manufacturing facilities. "Technicians on the floor really, really enjoy the product. They really enjoy a lot of the accessories and articulating arms because it helps them do their job safely and more efficiently."
Roberts sees this partnership growing even more in the coming years, as the need for workplace safety continues to expand, and ergonomics continues to be a real need in large manufacturers. With many manufacturers moving to the South, there is a lot of opportunity for the Treston/Moseley partnership to expand in the Southern United States.
Learn more about this partnership by watching the video below!
Please wait, loading product information...