Adaptability and Mobility Essential for School of Technology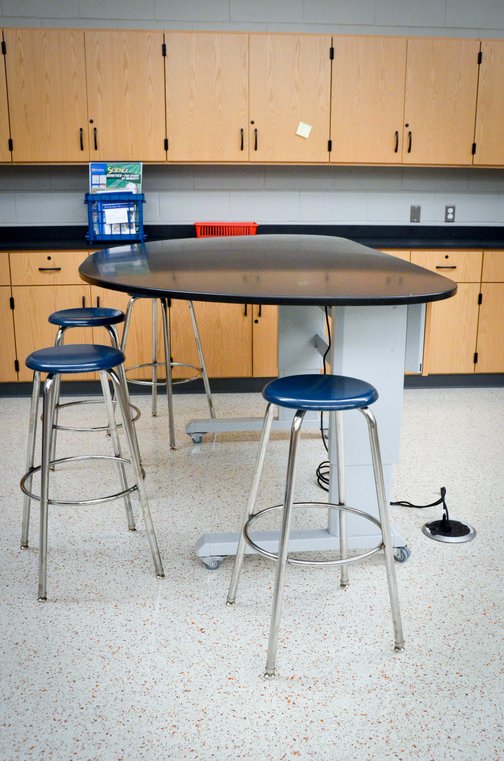 We chose the Treston tables because of their adaptability and mobility. We needed (tables) that would move around the room and give us the ability to really adjust on the fly as we needed them. The fact that they were able to raise was a big thing in choosing them, because we wanted kids to be able to sit and stand in different environments and different labs. (The teachers) like the fact that they go up and down, they're excited for them. It looks nice, it's minimalist, there's not a lot of stuff so you can see underneath them. So, they're excited to get to use them.
- Salvatore Lima, Vice Principal/Science Supervisor
The Donald M. Payne Sr. School of Technology, located in Newark, NJ is a state-of-the-art technical high school that "offers students a dynamic, first-class education that will provide them with the foundation for a successful future"1. New to Essex County in 2018, this 320,000 sq ft school offers students traditional academic programs, along with a variety of career pathways, including: cosmetology, masonry, carpentry, electrical, plumbing, business, web and game design, computer science, engineering, graphic arts, fashion, law and public safety, culinary and more. Students wishing to attend must apply and interview for a spot in the newest of three technology schools in the county. Acceptance into Payne School of Technology is a great opportunity for students to "explore careers, earn industry credentials, and participate in internships and structured learning environments."1
When planning began for Payne Tech in 2015-2016, Dr. Frank Cocchiola, Jr., a former school superintendent, was brought in as a construction consultant. Cocchiola, along with STEM supervisor and Vice Principal Salvatore Lima, Jr., carefully considered every detail to provide students with a top-notch learning environment. For the school's forensics and biology rooms, Treston's Concept Motor tables were selected due to their "adaptability and mobility", says Lima. "We needed something that would move around the rooms and gives us the ability to adjust on the fly".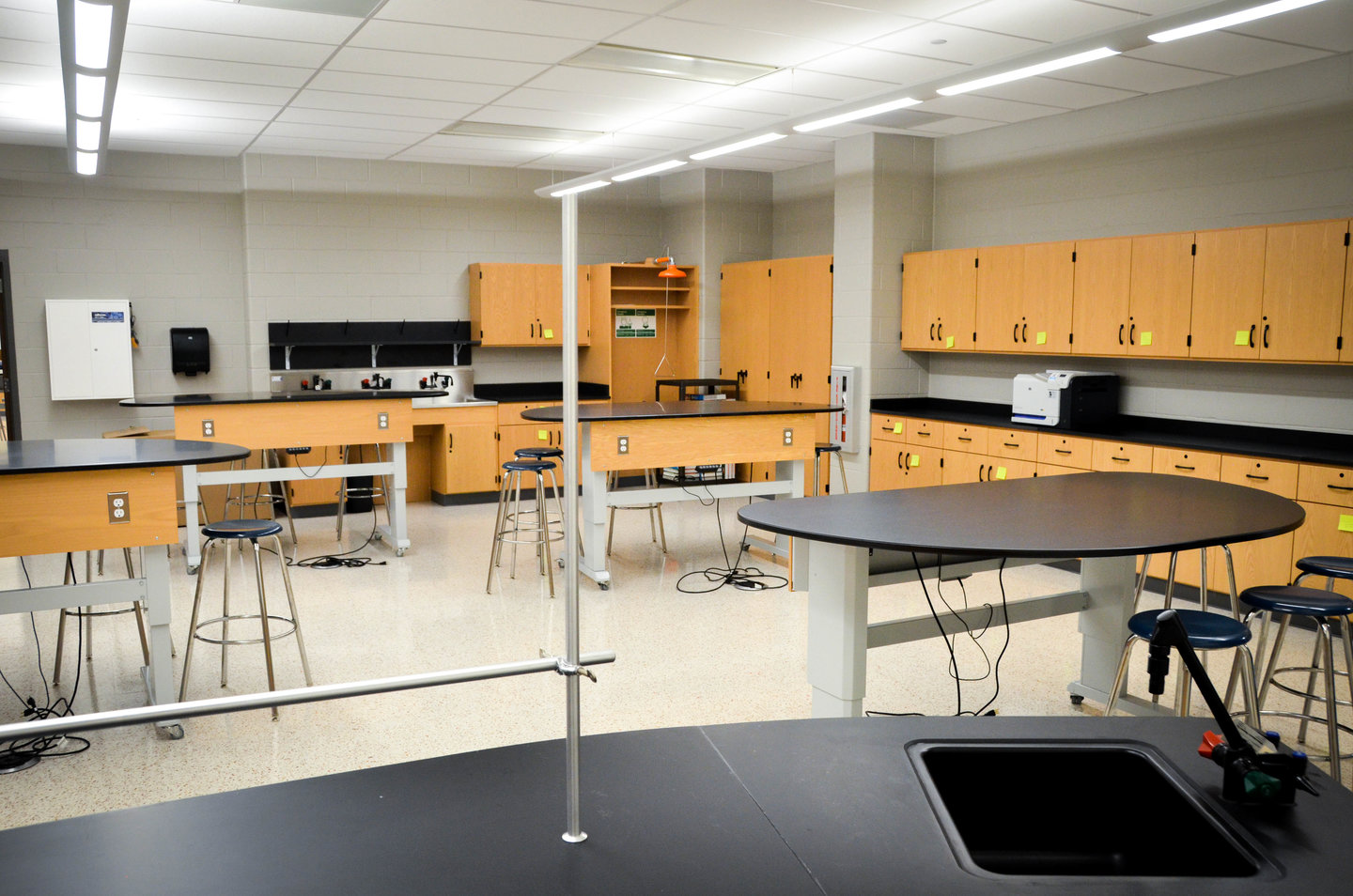 In total, Treston supplied 20 motorized lab tables, outfitted with phenolic work surfaces, power and casters. Three to four students share the large tables and can quickly adjust them or move them as needed. Teachers also "love the large surface area on the tables. They like the fact that they go up and down. They're excited for them."
Treston offers a variety of tables and storage that are perfect for STEAM applications and higher education classrooms. You can find our solutions in other innovative schools, including as the University of Texas School of Medicine, the University of Rhode Island, Temple University, and the University of Central Florida.
Click here to learn more about Treston products for educational environments. Education
Please wait, loading product information...