INFOGRAPHIC: 5S Principles for a Safe and Efficient Workplace


Carissa Harris
Carissa Harris is the Marketing Communications Director for Treston Inc.
5S is a phrase that refers to workplace organization and standardization for lean process improvement. It is how we have our areas organized, free of clutter, efficient, safe, and pleasant to work in. It is considered a cornerstone for companies pursuing Lean Enterprise. It lays the groundwork and develops the discipline necessary to support the successful implementation of other Lean concepts throughout an organization.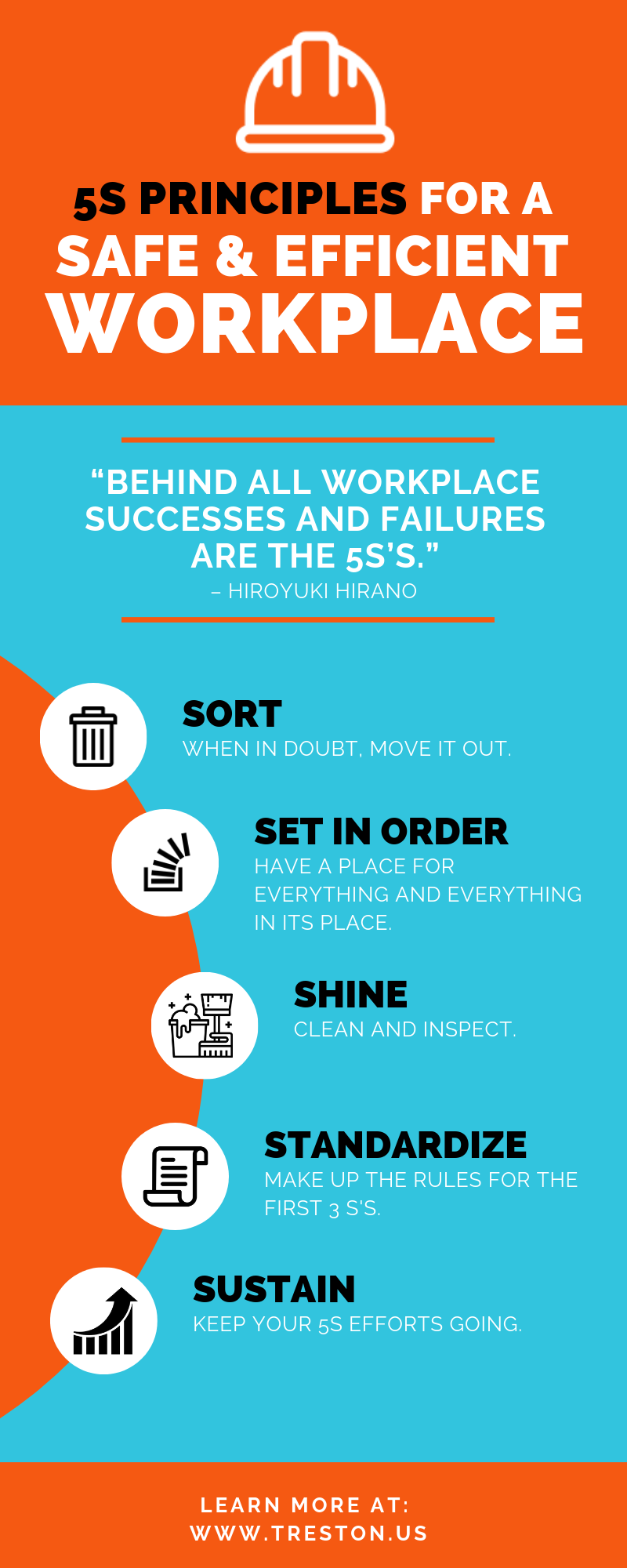 Please wait, loading product information...