INFOGRAPHIC: ESD Protected Areas


Carissa Harris
Carissa Harris is the Marketing Communications Director for Treston in the US. As Treston's resident blogger, she authors in-depth articles on ergonomics, ESD, and Lean principles that inspire companies to continually improve their workplaces.
The infographic below outlines the 6 steps to creating and maintaining an ESD-protected area (EPA).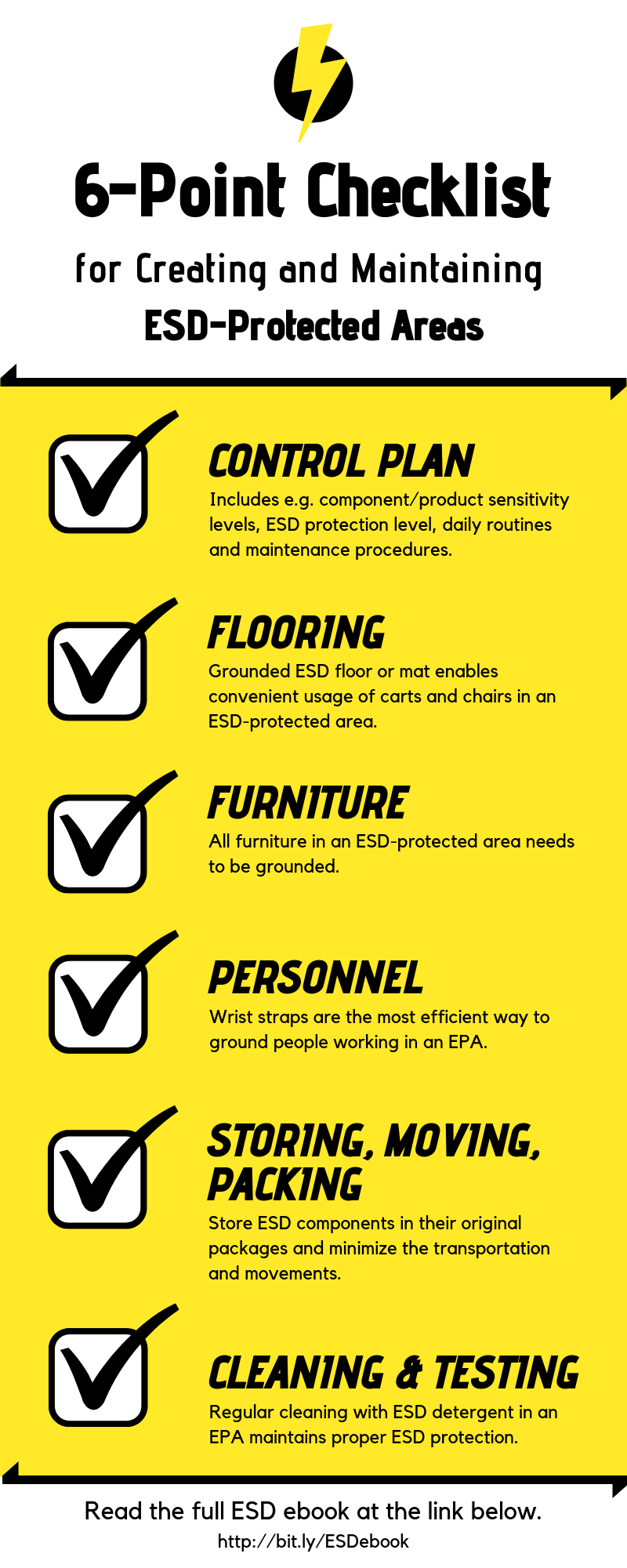 Please wait, loading product information...