Contec Americas: 30% Faster Lead Times with Treston Single-Flow Lines


Today's technology is ever-evolving with integrated systems performing a majority of tasks in the workplace. Utilizing reliable technology solutions to improve productivity and efficiency is a priority in industries such as manufacturing, transportation, logistics, automotive, and more. Contec Americas has been providing custom products and services to these businesses since 1991, operating out of Melbourne, Florida. From fully custom computing platforms and industrial computers to data acquisition and control products, Contec has helped their customers improve productivity while reducing costs and lead time.
As Contec's business continues to grow, it has become increasingly important to upgrade their manufacturing process with a Lean, single-flow line that could keep up with their customers' demand. The search for Lean manufacturing lines lead Contec's team to Treston.
Through an authorized distributor, Contec worked with Treston to develop a lean manufacturing line consisting of Concept workstations, conveyors, shelves and accessories – all of which are ESD-safe to protect their products from static discharge. Improving their manufacturing speed, while also protecting their products, was a priority for this project.
Requirements:
LEAN - must improve productivity

ESD-safe - must protect sensitive electronics

Single-flow - production must flow efficiently from start to finish

Configurable to their needs - must be adaptable to changing needs
Lean Manufacturing Lines
Developed in four separate manufacturing lines, Treston provided a solution using Concept workstations connected by MultiLine conveyors. Each line consists of two assembly stations, two test stations, a quality control station and a packing station. With the connecting conveyors and ball transfer tops, manufacturing could move from assembly to packing smoothly and efficiently, with the required materials easily accessible above each workstation.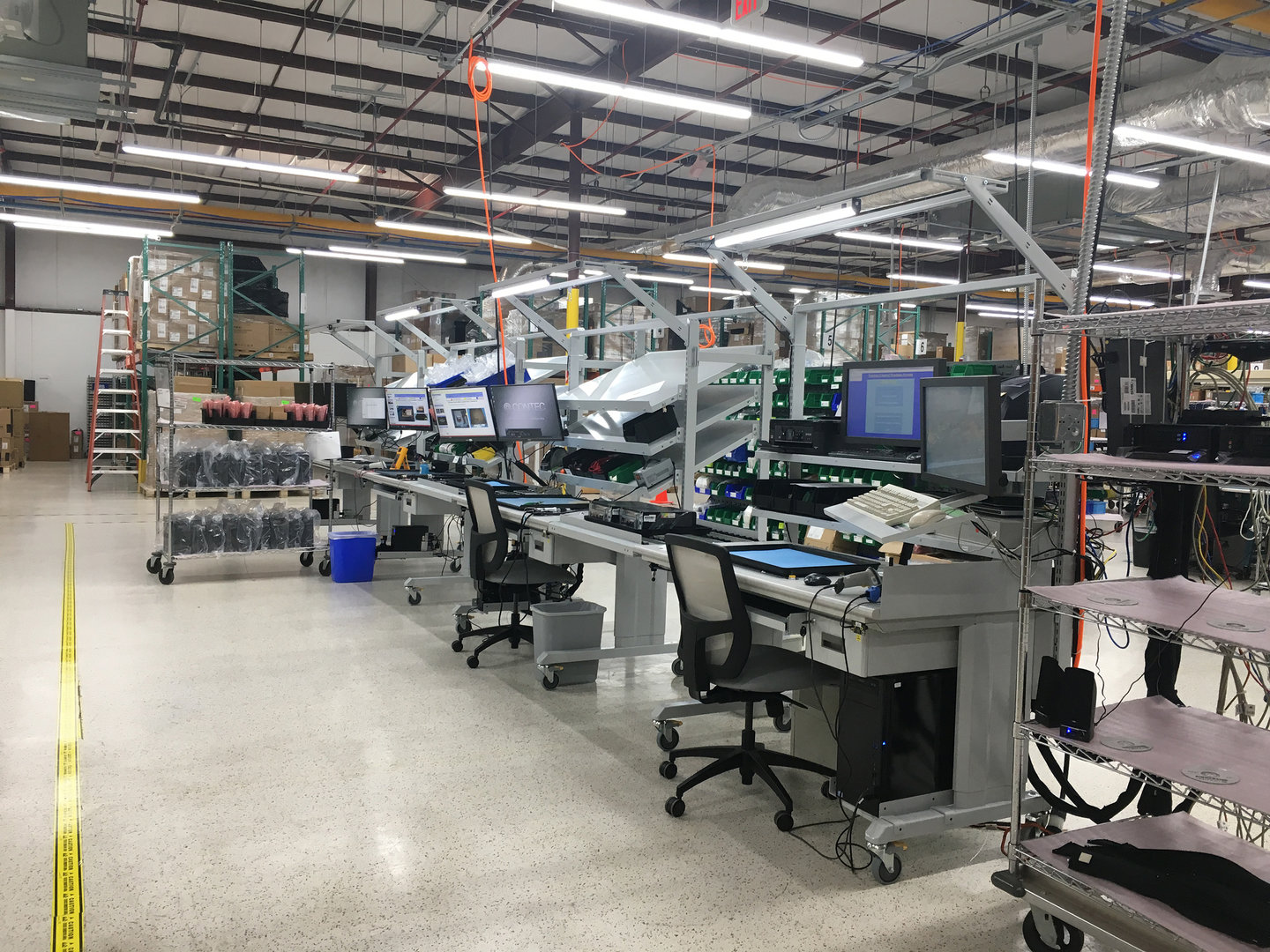 Lean Products Boost Productivity
After the installation of the new manufacturing lines, Contec has seen a drastic improvement in their production. Lead times are now 30% faster. Inventory has been reduced by 3%. The new lines are 29% more efficient and use only half of the floor space of their old manufacturing lines.
Contec employees are enjoying the ergonomics of the new lines and the single piece flow ability. Linda Craig, Director of Operations, had this to say about working with Treston on their project:
The best thing about working with Treston has been the quality of their products, their customer service, and the ability to configure the products to our business needs.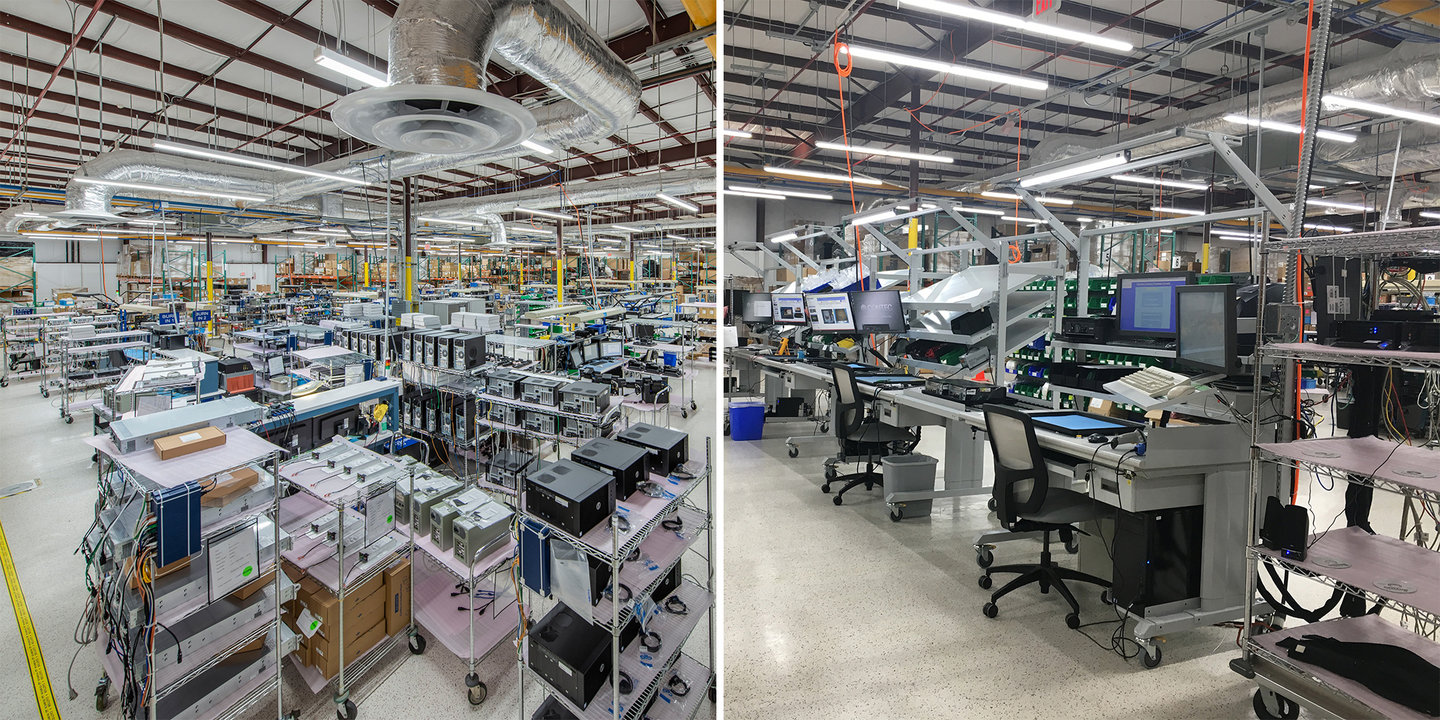 Contec recommends Treston for other businesses looking to improve their workplace, crediting Treston's customer service team for working closely with them on their layout and design changes. The Contec team says Treston has a quality product that is configurable and flexible to changing needs.
Watch this time-lapse video to see the installation of the first manufacturing line.
Thank you Contec Americas!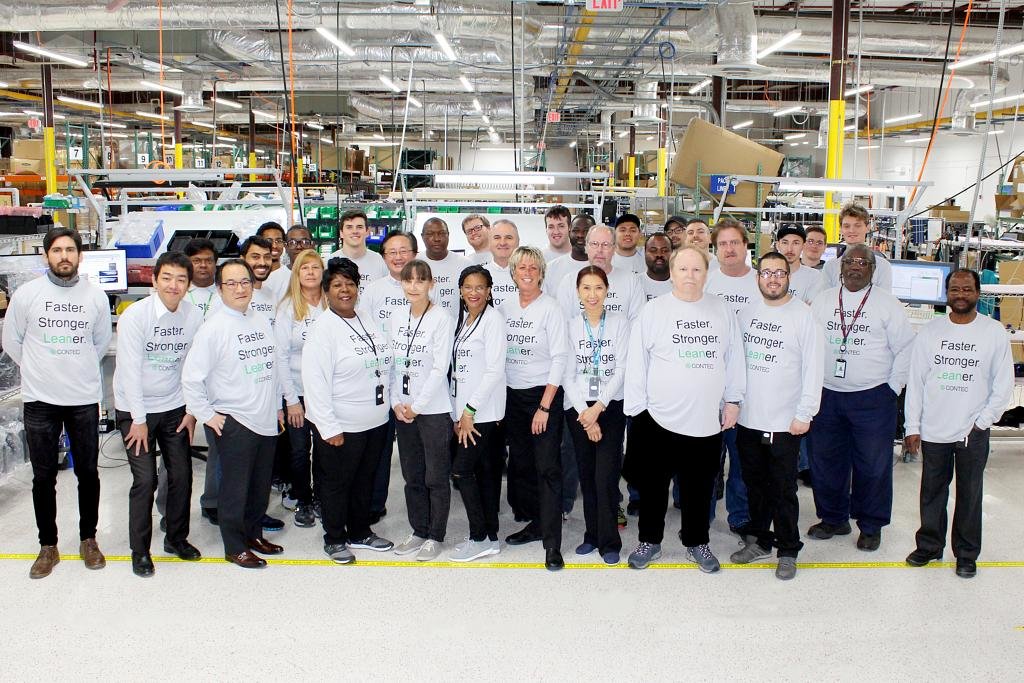 For more information on one-piece flow manufacturing, read our blog.
Design your new, high-efficiency workstation using our 3D Configurator
Please wait, loading product information...