Priority Lane for Medical Device Manufacturers
27.3.2020
In these uncertain times, manufacturers across the country are going above and beyond to provide frontline workers with the equipment they need. To help combat the COVID-19 virus, Treston is prioritizing orders for all of our products made by medical device and equipment manufacturers.
Under our Green Lane policy, orders from customers manufacturing medical devices and equipment are pushed to the front of our manufacturing queue and delivered as quickly as possible. This policy extends to companies that have shifted their operations to manufacture medical devices and/or equipment.
With an increased demand for personal protective equipment like face shields, surgical masks, and more, these manufacturers urgently need ESD compatible and customizable workstations for expanding or transforming their production facilities.
We hope all our customers understand our temporary policy during these exceptional times.
Read more at: Workstations for Medical Device and Equipment Manufacturers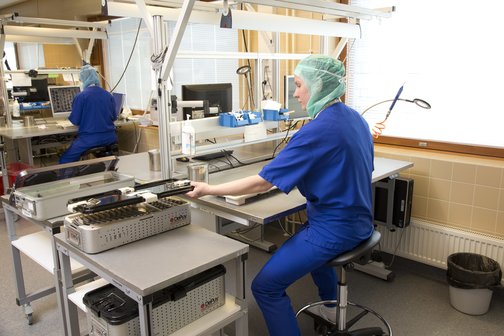 Please wait, loading product information...